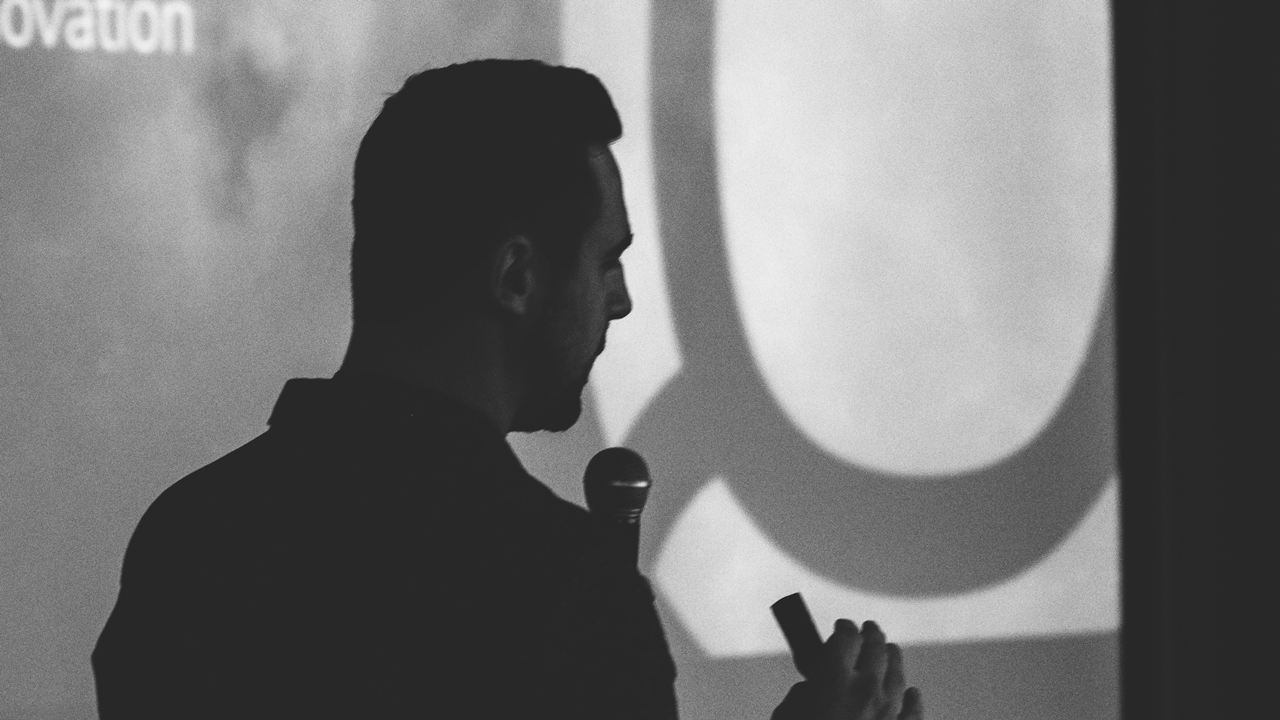 Posted: 28.04.2020 08:38
Event
The Age of Meetups and Conferences: Reasons for Being a Speaker/Lecturer
The number of online and offline meetups, programs, lectures, workshops, conferences, summits, and similar events that need lecturers, speakers, and mentors is constantly growing. At SPARK alone, we have a large number of events planned for 2020, and for each, we seek experienced people from specific fields who want to share their knowledge and experience with the audience. Why not you? Surely you've been attending at least a few business education events lately – have you ever considered not being in the audience anymore but on stage in front of people and giving a workshop or lecture? This blog post will answer questions like how to become a conference speaker and what benefits you have.

Reasons to Be a Speaker or Mentor
Why would anyone want to be a speaker unless they work exclusively in this type of work, such as PR? There are many reasons, and besides the audience listening to you, the speakers themselves have benefits:
It's a great way to share your ideas, knowledge, stories, and experiences with others. Maybe you have an opinion you want to share or some specific knowledge you have gained in your field.
You will gain a lot of connections through networking and meet many new people, who are your potential partners or work colleagues.
You have the opportunity to travel to places you might never have visited otherwise.
You will build your profile or brand and get many new opportunities.
Conferences are an ideal opportunity to promote your business because they bring together a large number of people who might not be reached through standard promotional channels.
You will become an expert in your field as you further explore the topic on which you decided to give a speech or make a lecture.
You will learn something new because you will not be the only speaker at the event.
Getting Started
If you are a beginner and have never been a speaker before, do not expect to be a keynote speaker right away at the wide-known TedX events, Web Summit, or WeAreDevelopers Conference. Start small, for example, if you are a developer, you can give a beginner, intermediate, or advanced level lecture at SPARK Tech Meetup. If you have an inspirational story and want to share it, sign up to be a guest on SPARK talks (an online show on our YouTube channel), and if you have a failure in your business, Fuckup Nights Mostar is the ideal format for you. Are you an expert in topics such as e-learning, learning evaluation, gamification and game-based learning, digital transformation, and artificial intelligence? You would be the ideal speaker for the Next Thing in Education conference. Women in Tech Meetup is, as the name implies, aimed at women and covers topics such as programming, design, marketing, business – the only requirement is that you think that the saying "woman is woman's worst enemy" makes no sense.
Be patient because to build yourself as a great speaker or mentor, it takes time and practice, lots of lectures written and slides made. Choose a topic you know everything about and you are passionate about, as this will best convey your knowledge to interested visitors. Master your fear of public speaking – and the first step is to fill out a short form. In it, indicate what topic you would like to talk about, and the SPARK team will contact you as soon as the opportunity opens.