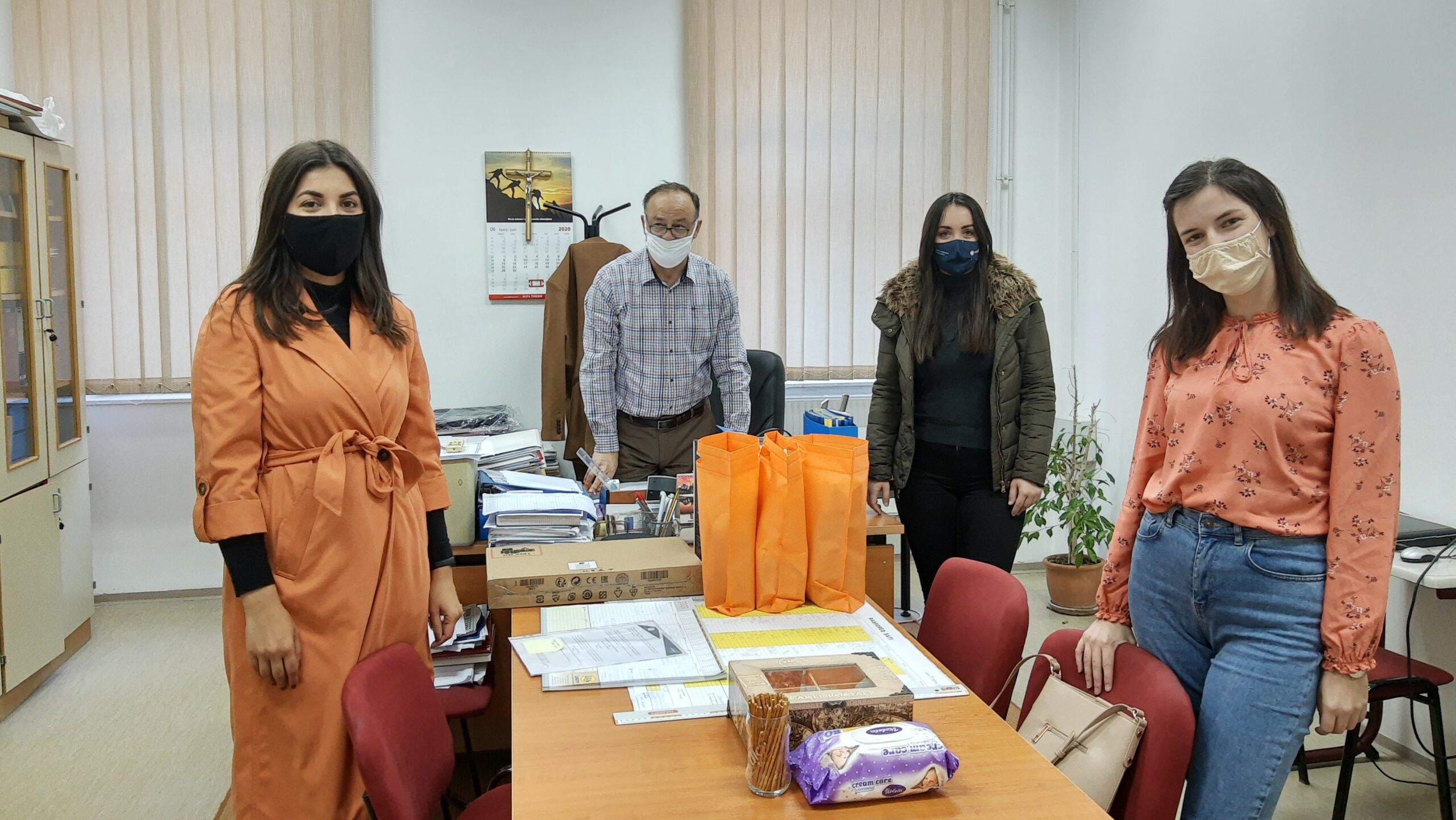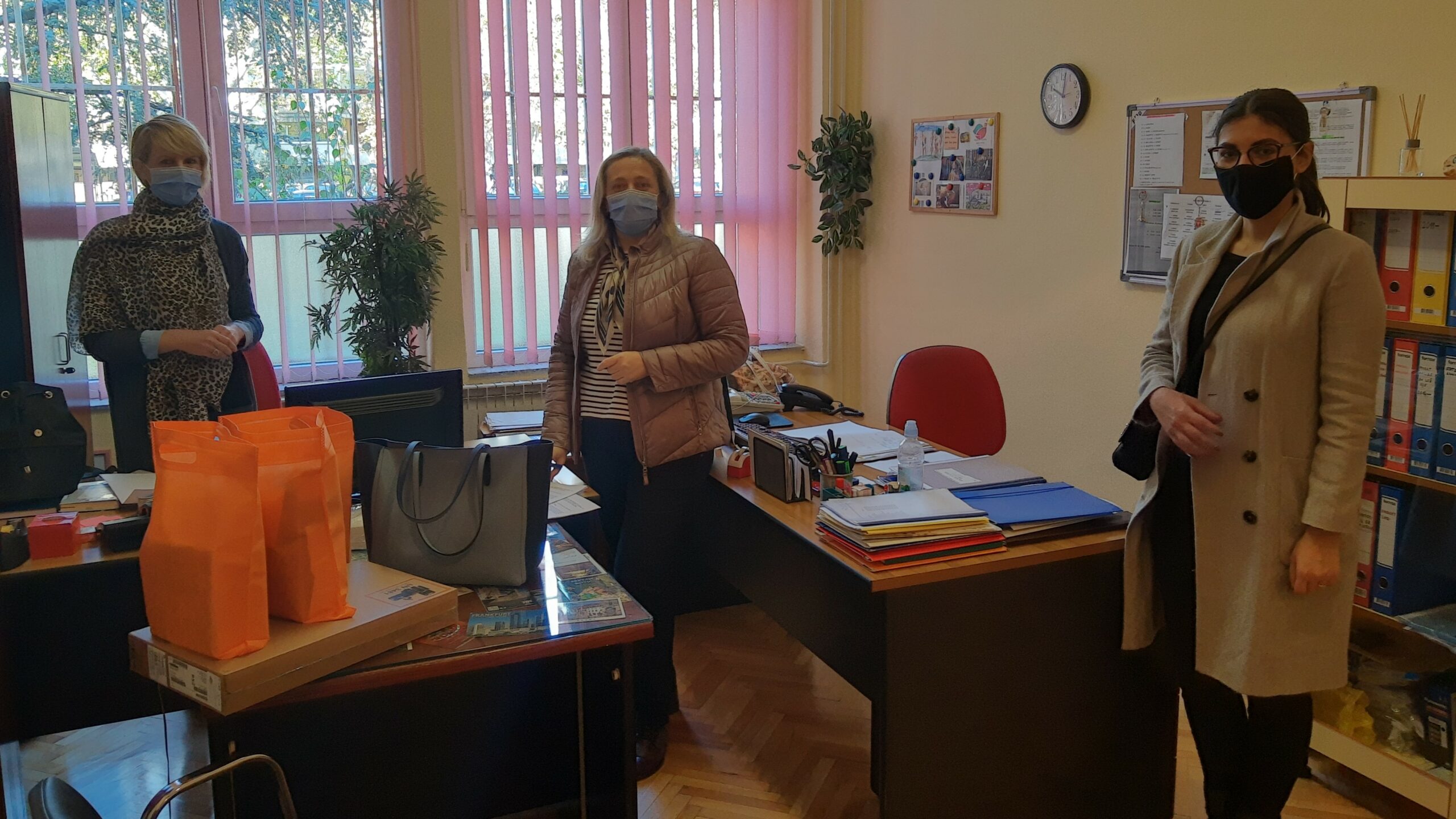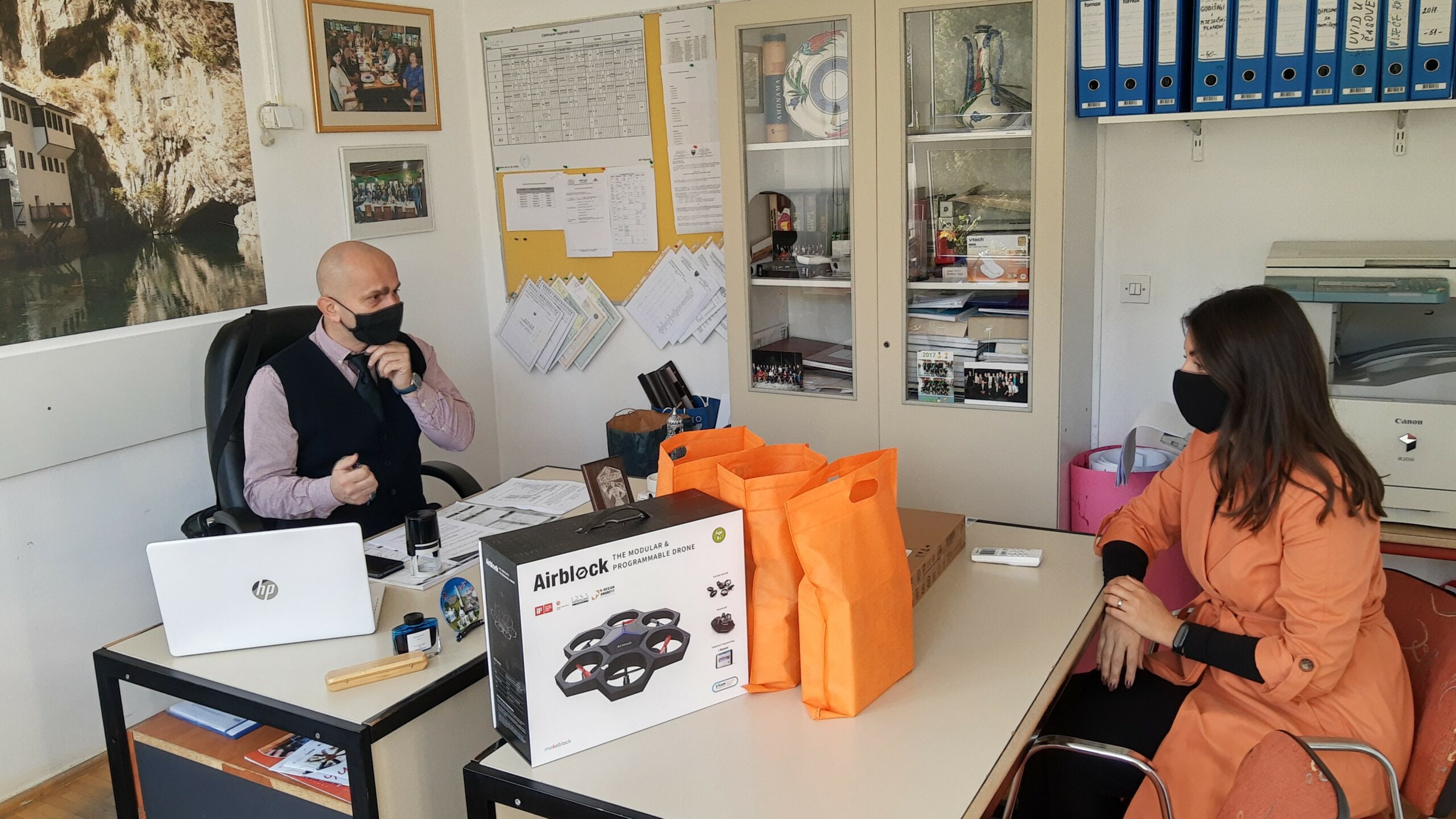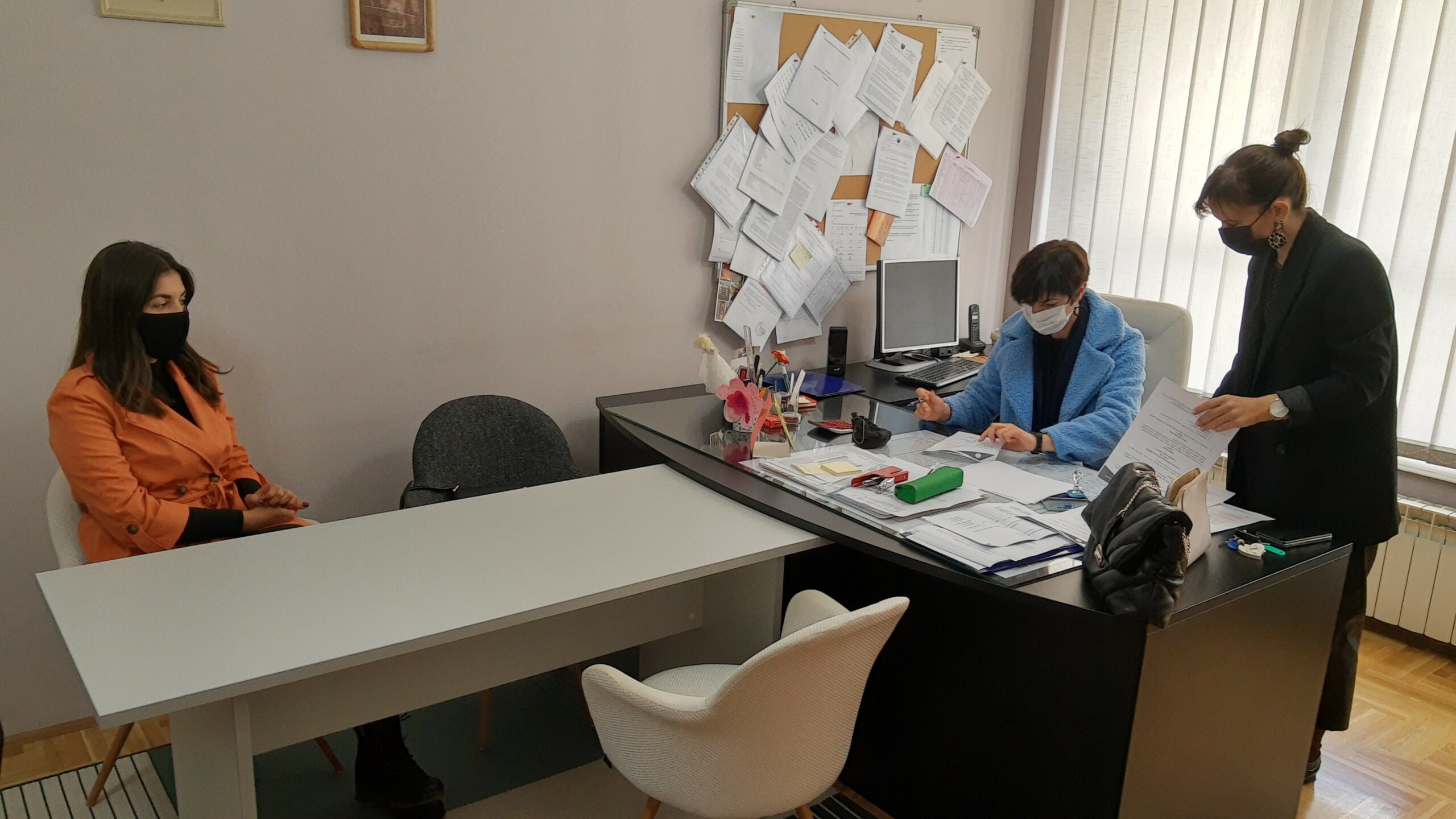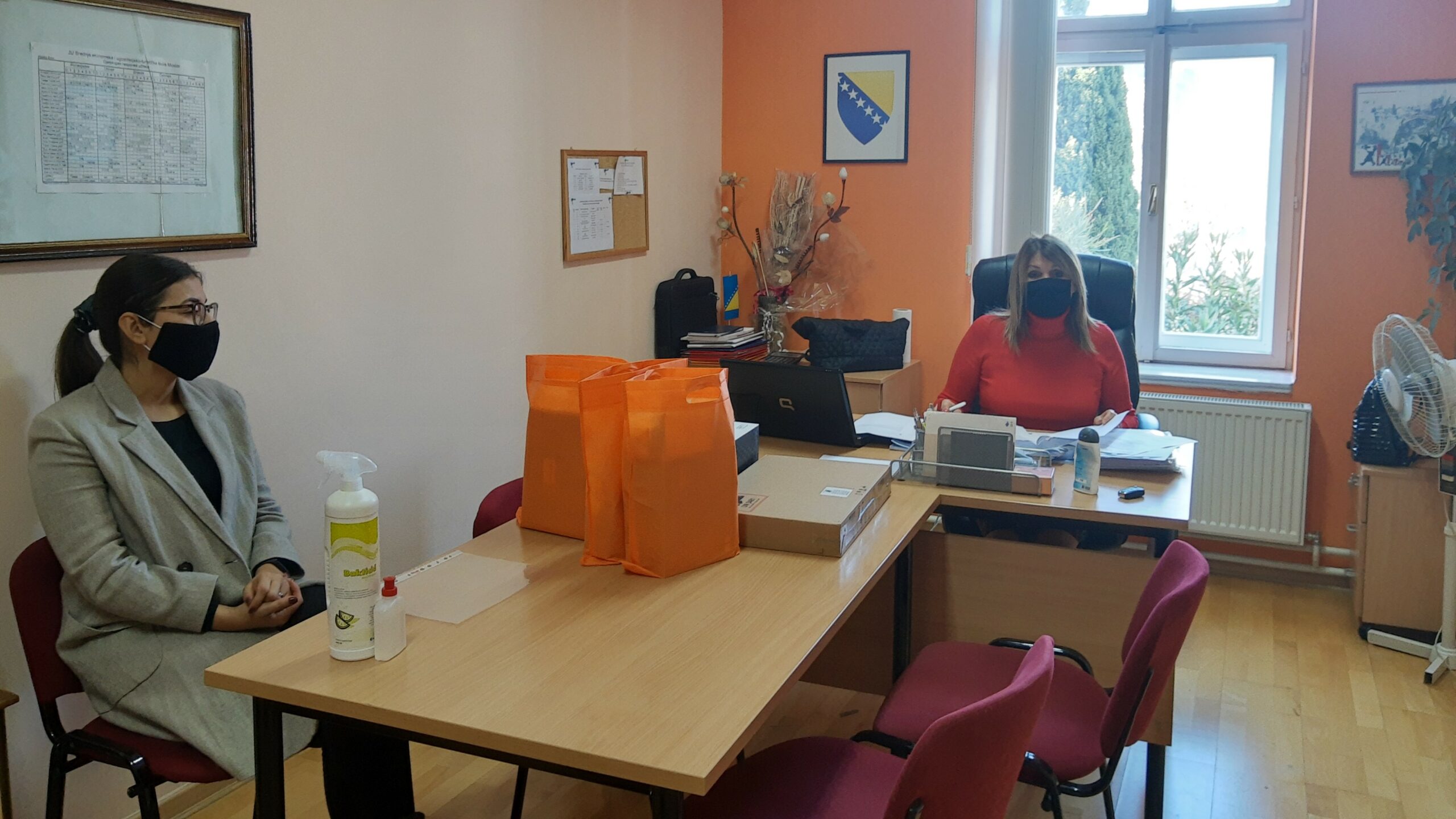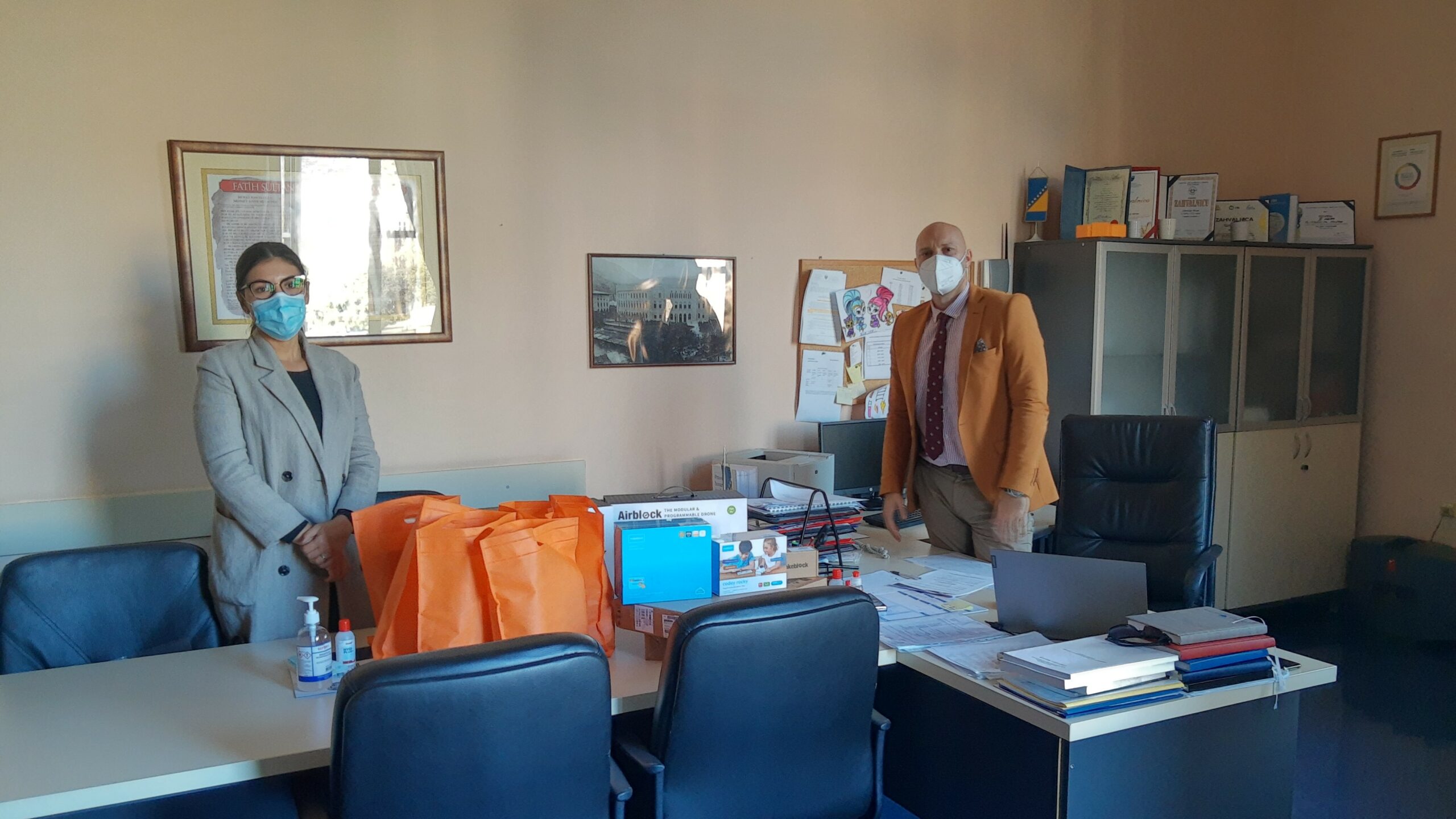 Posted: 16.11.2020 12:15
Event
SPARK's project Science Overcomes Prejudice has started
By donating STEM equipment to eight high schools in Mostar, SPARK has officially started the project: Science Overcomes Prejudice. The project is funded by a grant from the Embassy of the USA to Bosnia and Herzegovina.
Representatives of SPARK, Mrs Matea Vučić Markić and Mrs Anamarija Soldo have visited the schools and handed over educational robots and different STEM equipment. This donation is a valuable addition to the IT school labs, and it will improve the quality of the education process.
The ultimate goal of the project is to give students necessary tools and equipment which will help them to develop creativity, information literacy and STEM skills – and all this within the regular school curriculum.
By participating in STEM projects, students will learn to function in a team and develop collaborative skills and social intelligence.
"This project is a perfect example of a collaboration between NGO and government sector. We are very honoured to be chosen for this project by the representatives of the US Embassy to BiH. This project, Science Overcomes Prejudice, is the embodiment of SPARK's mission: promotion of STEM education, development of creative problem-solving and knowledge sharing. In eight schools that participate in the project, we have found excellent partners. They have offered the full support to the project," commented Mrs Vučić Markić.
She also announced the second phase of the project – educational workshops. Over 80 students from the schools mentioned above will take participation in them. A STEM Day is planned as a final project activity where the representatives of the schools will hold presentations.
All activities will be held according to the recommendations given by the authorities and according to actual COVID-19 situation.
Disclaimer:
"This article is on the project Science Overcomes Prejudice, and it was funded by a grant from the United States Department of State. The opinions, findings and conclusions stated herein are those of the author and do not necessarily reflect those of the United States Department of State".