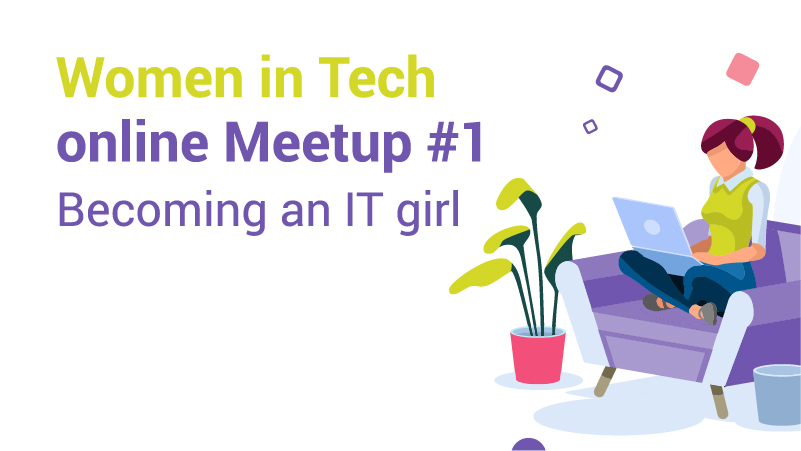 Posted: 16.10.2020 07:02
Event
Women in Tech Meetup #1: Becoming an IT girl
SPARK is organizing its first meetup dedicated to women in the IT sector. Women in Tech Meetup #1 is a part of the global project Meet and Code. SPARK has hosted 11 meetups so far, and this is the second that will be organized online.
This online gathering full of inspiring stories is scheduled for Friday, October 30, 2020, from 18:00-20:00 hours. The idea behind all our events was to gather the IT community, to exchange ideas and listen to lively stories from interesting people.
The topic of Women in Tech Meetup #1 is Becoming an IT girl. Esma Hodžić, Iva Đikić, Saldina Nurak, and Ana Sović will share their stories on how they become IT professionals.
Everyone who's looking for inspiration and women's view on tech-related vocations is welcome.
____________________
Women in Tech Meetup – Agenda
17:45 Google Meet – test 
18:00 Esma Hodžić, Junior Quality Assurance Engineer, NSoft 
18:20 Iva Đikić, Managing Director of Rolla
18:40 Saldina Nurak, Software Engineer, YT Content Creator
19:00 Ana Sović, SVP of Business Operations, NSoft
19:20 Q&A/This or That 
Please fill out the form Women in Tech and join us on October 30, 2020.
SPARK organizes Women in Tech Meetup #1 thanks to the grant within the Meet and Code project. TechSoup Europe, SAP and Haus des Stiftens gGmbH support Meet and Code.